Peanut Butter Granola
1 granola in a pack
Regular price
Sale price
₹

275.00
Unit price
per
Sale
Sold out
(Inclusive of all taxes)
Am I a bad date? GraNOla … did you get it? I might be bad at jokes, but I'm good on the inside – I'm made up of Peanut Butter, Wild-Honey, Rolled Oats, Almonds, Coconut flakes, Cinnamon Powder and salt. I can reduce your inflammation and may help lower blood pressure and prevent the death of healthy cells, I'm just that good!!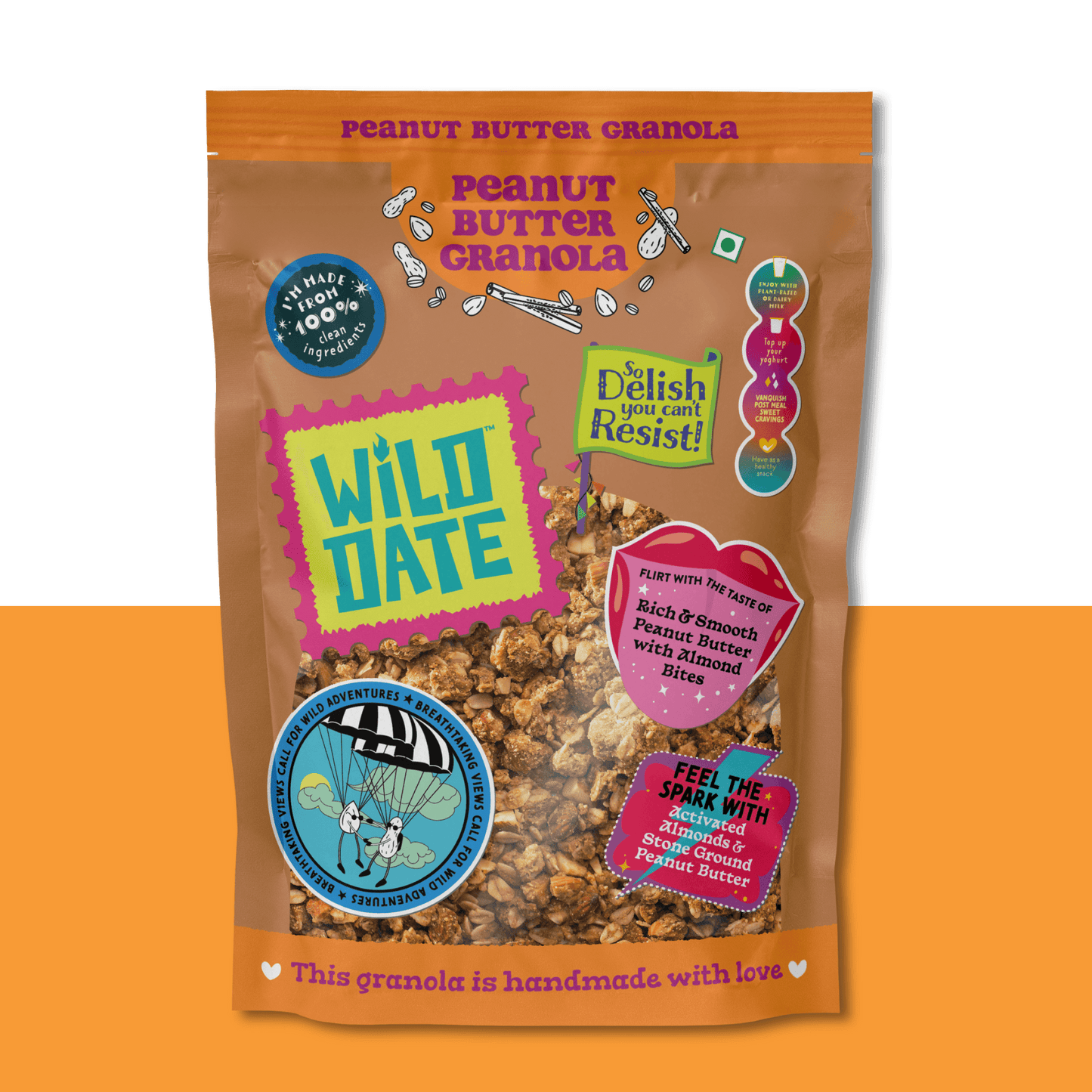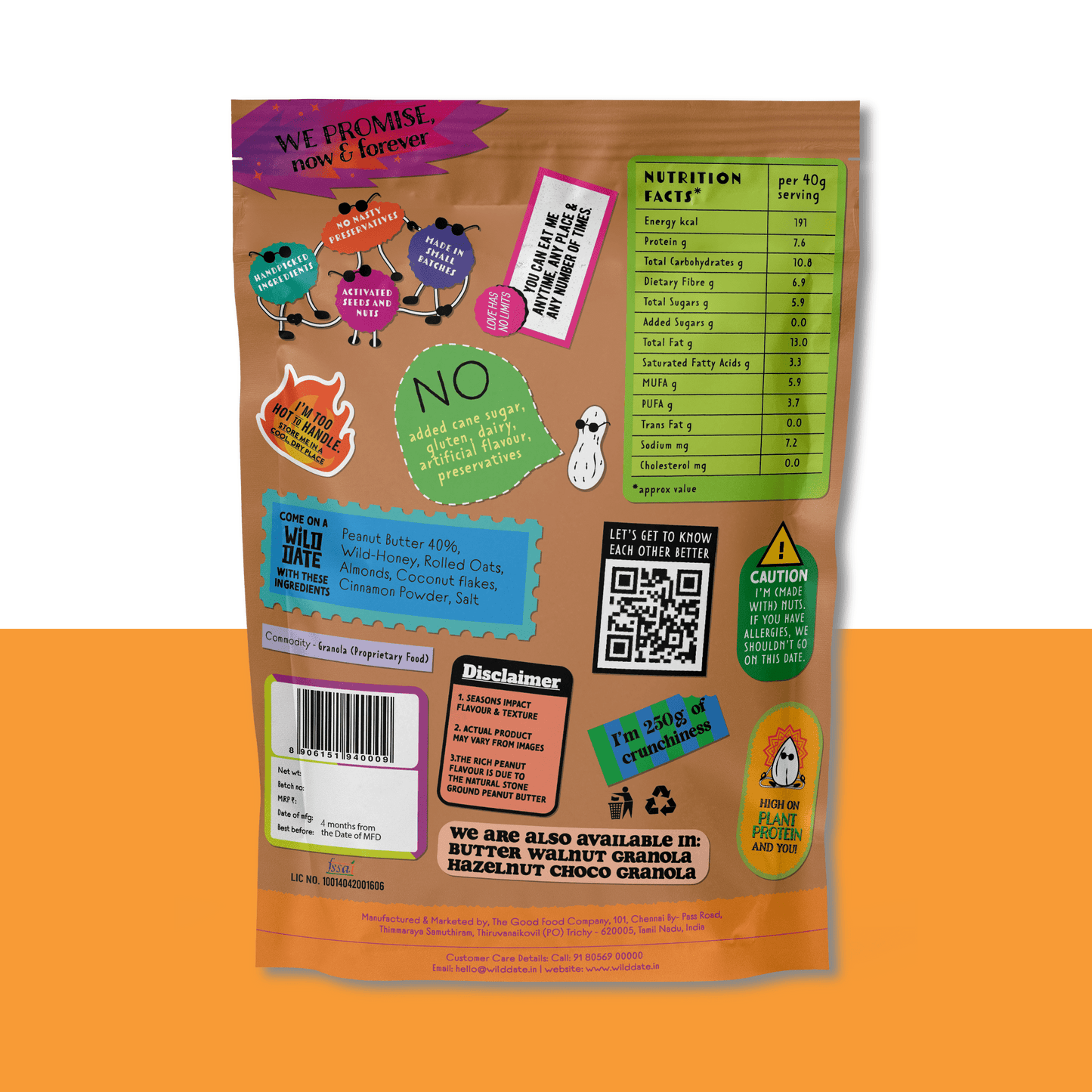 Ingredients
Peanut Butter
Wild-Honey
Cinnamon
Powder
Almonds
Coconut
flakes
Rolled Oats
Everything Natural
I'm a slippery one to pin down ... I have a natural oiliness because I'm full of natural nut butters instead of emulsifying agents.

Give me your love and you'll make me melt ... The only cocoa butter in me is all natural, which means I can melt at body temperature. Handle me with care!

Be kind to me, I'm soft inside ... I don't have any bad binding agents like gelatine or guar gum, so i'm pure goodness for you to love!
THIS COULD BE MORE THAN A ONETIME THING…
I COULD BE ON YOUR DOORSTEP WHENEVER YOU NEED ME, PICK YOUR SUBSCRIPTION AND LET'S MAKE THIS A REGULAR THING.
PICK YOUR WILD DATE

Pick one tasty treat or pick and mix

HOW OFTEN, HOW BIG & WHERE

Fortnightly or monthly? We're here to indulge you on your terms!

ENJOY YOUR WILD DATE

Our treats delivered to your door and packed full of goodness
It's a really nice product, great for breakfasts. It tastes absolutely great and covers all the key health checkboxes you'd want from your morning meal.
Really the taste, flavour, quality and the quantity all are good. I will definitely reorder this , honestly recommending it to all.
My new breakfast ritual now includes having this granola everyday.
It tastes amazing with my smoothie bowls, and on lazy days i just munch on it straight out of the packet.
Belive me I could not resist post trying it for the first time. Ordering more to gift to my friends and family
This product gives original taste of peanuts. This product healthy and delicious in taste.