Vegan Bar Assorted
6 vegan bars in a pack
Regular price
Sale price
₹

360.00
Unit price
per
Sale
Sold out
(Inclusive of all taxes)
Let's go speed dating ... try all of our vegan bars in one amazing date by bagging yourself a box full. Let us spoil you with carrot & buckwheat, beet & little millet, and pumpkin & barnyard millet vegan bars.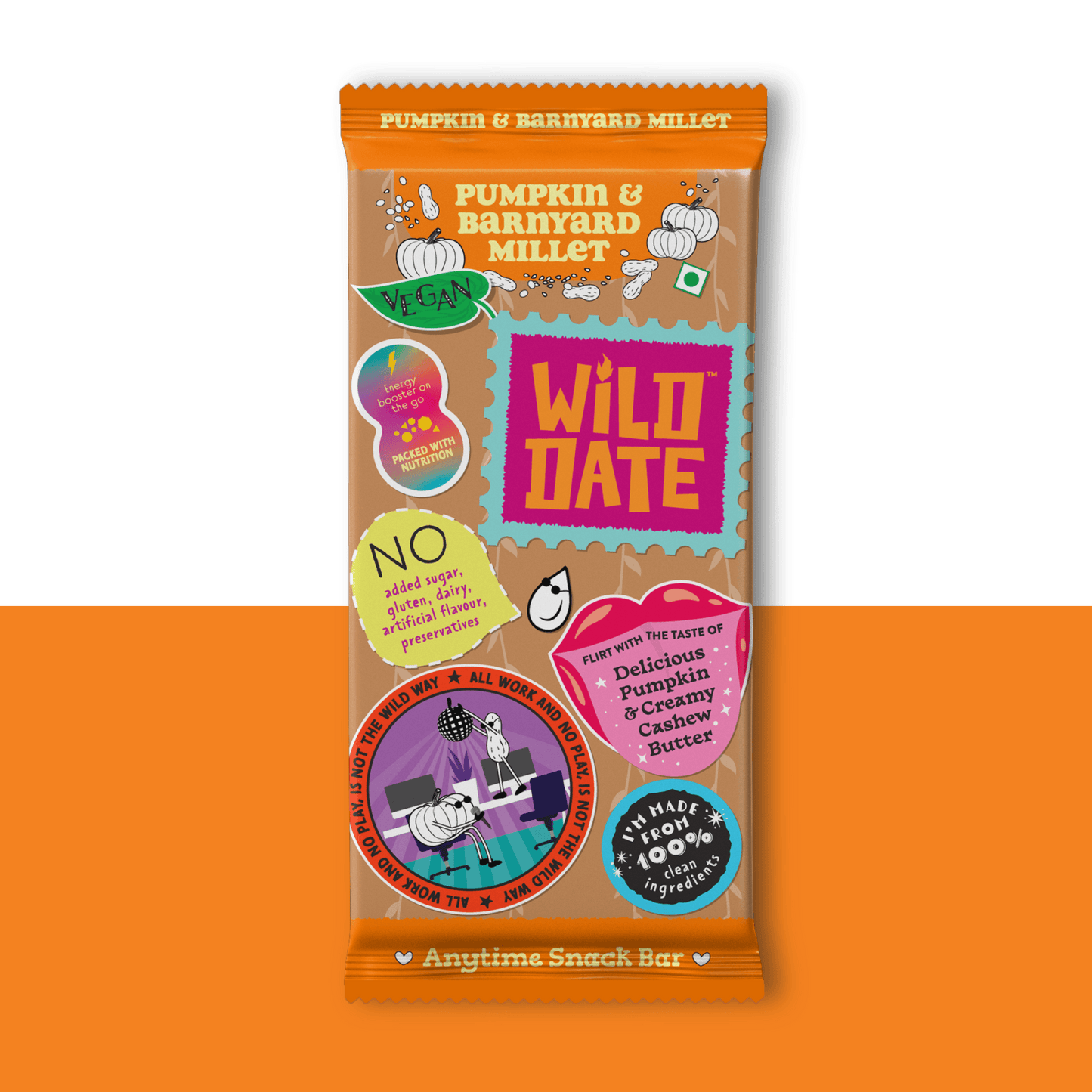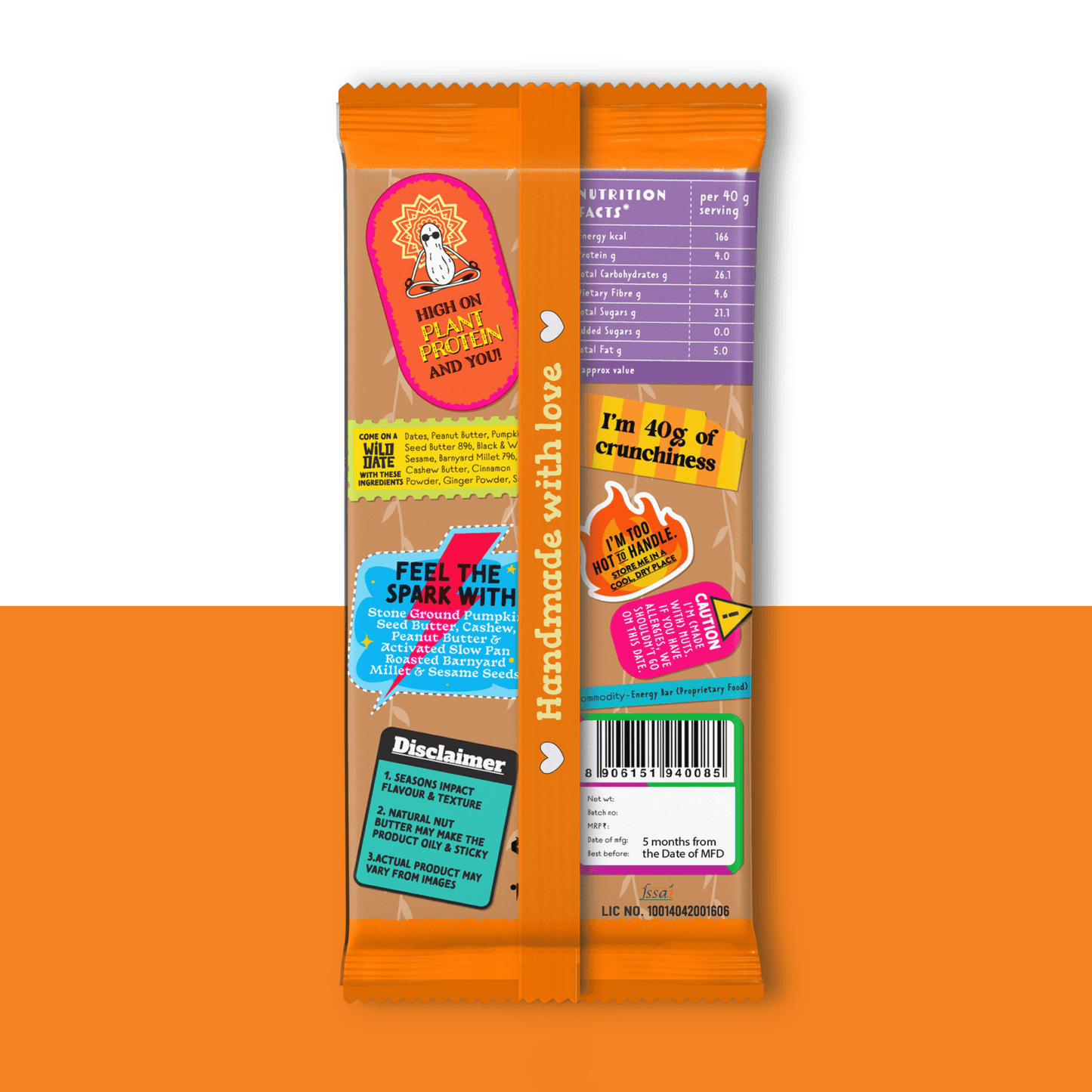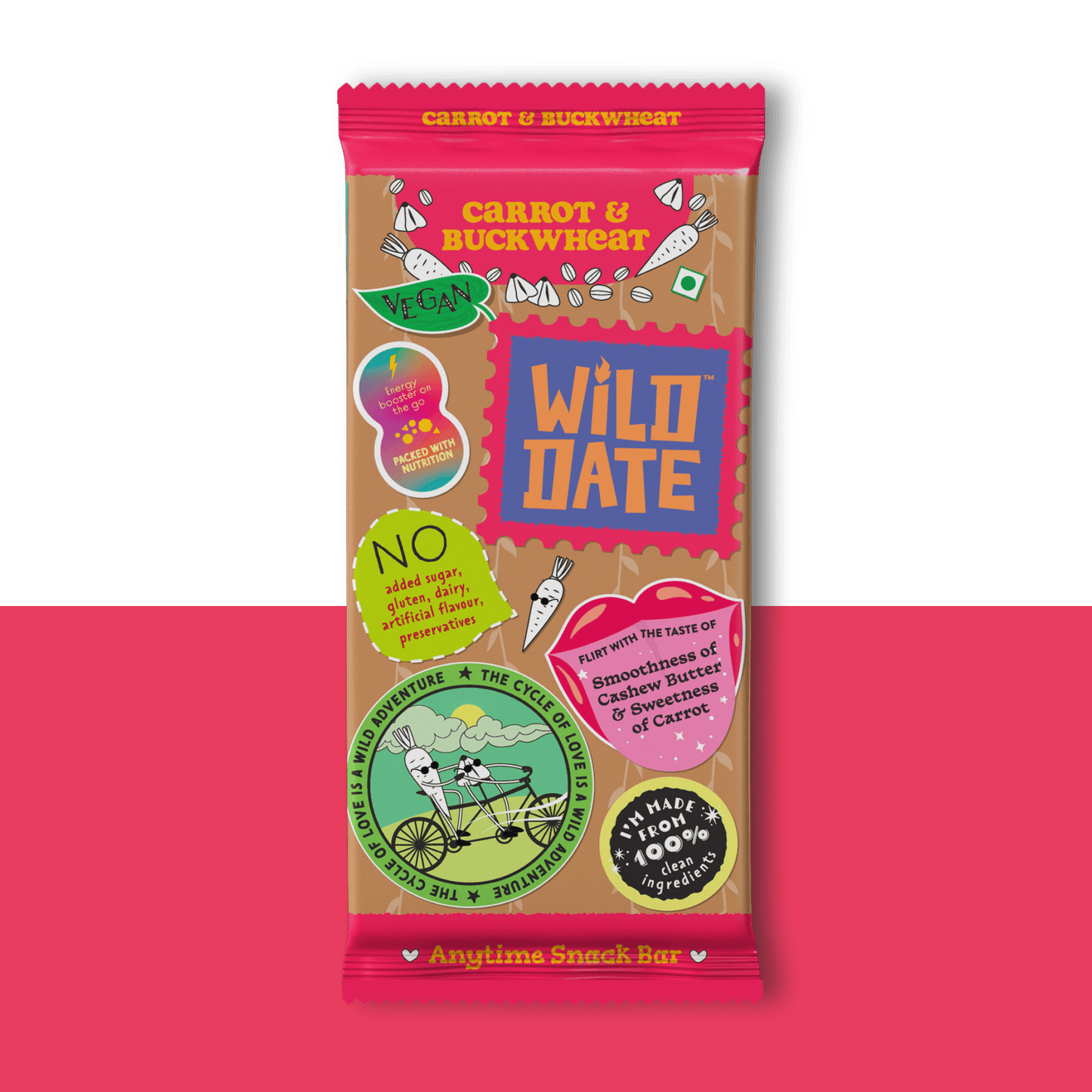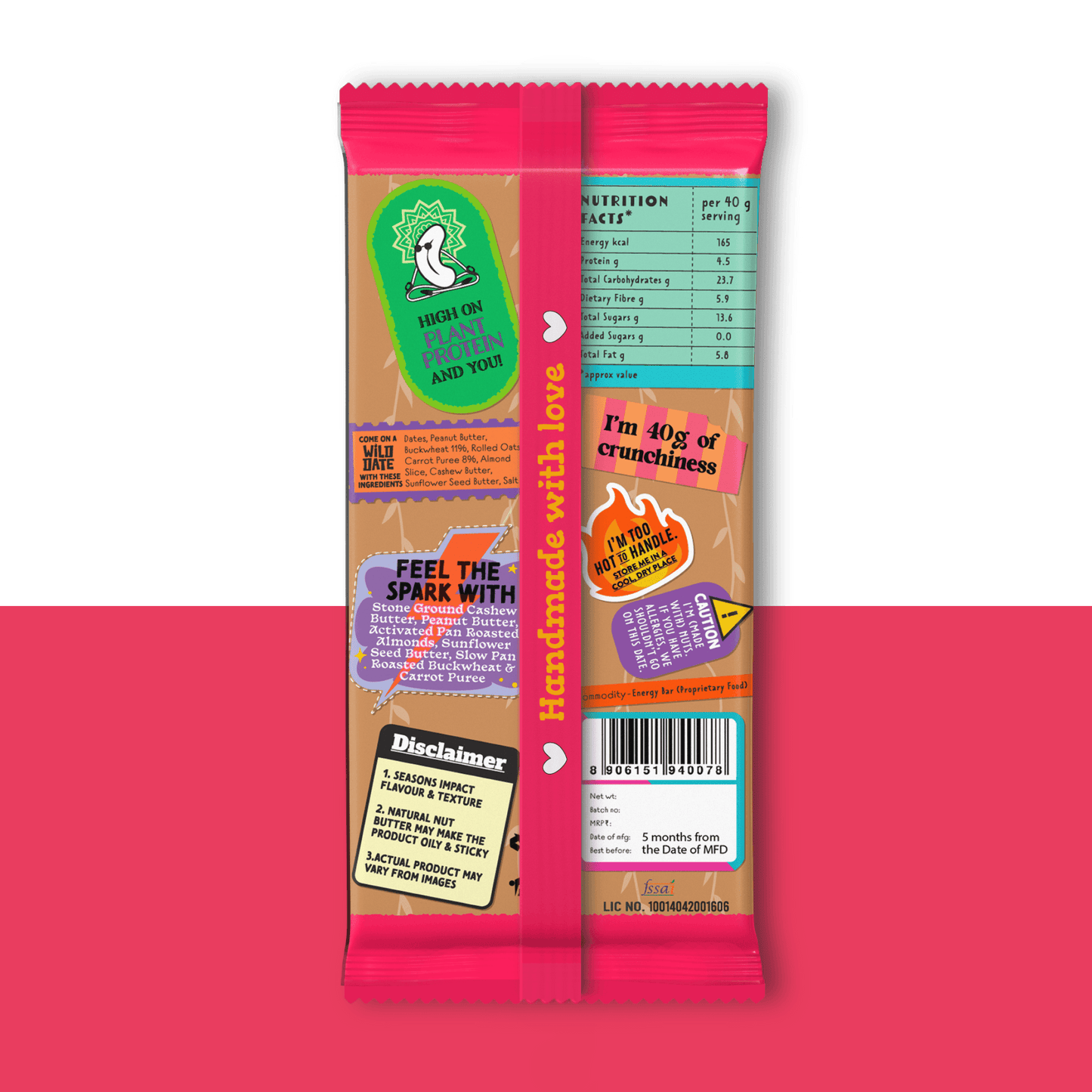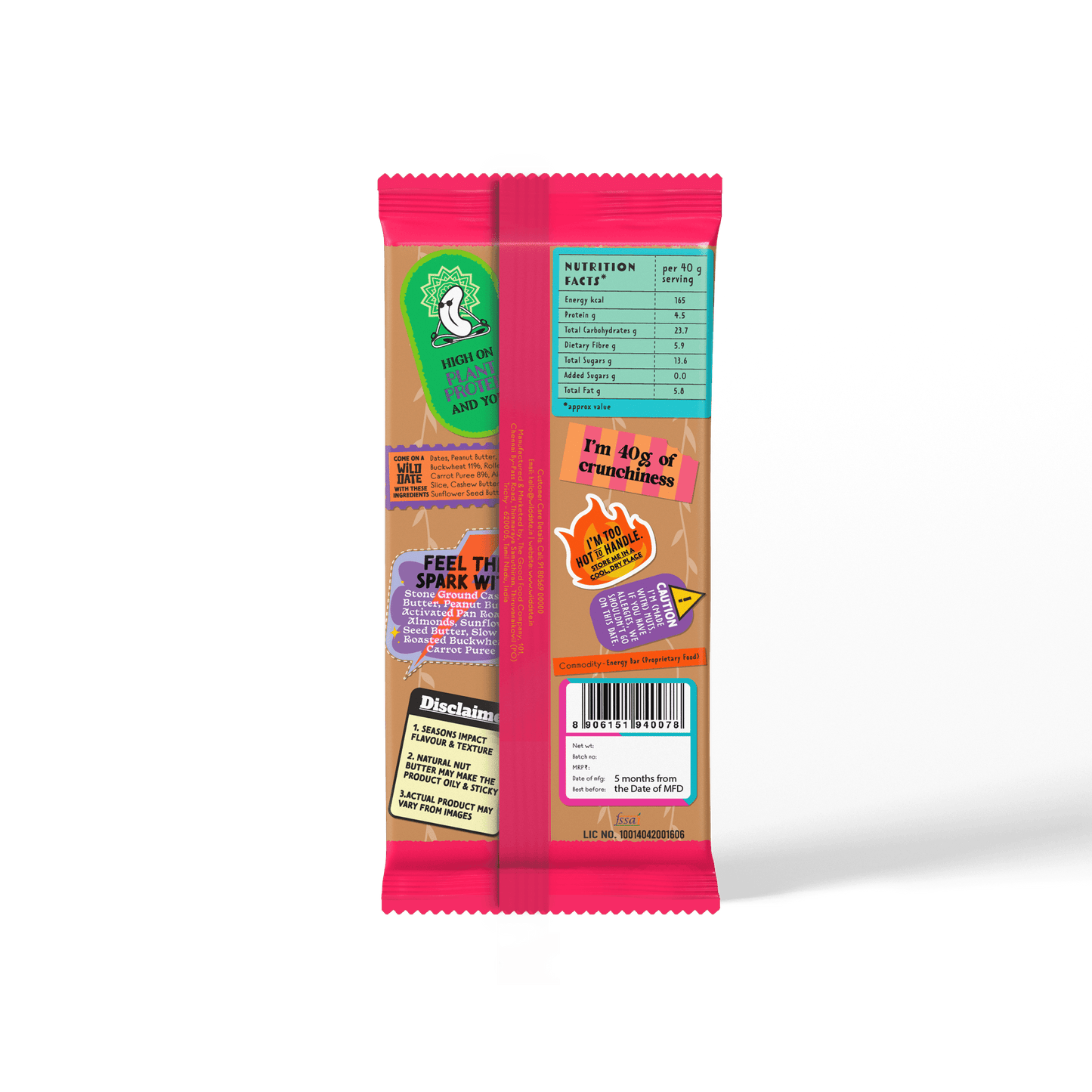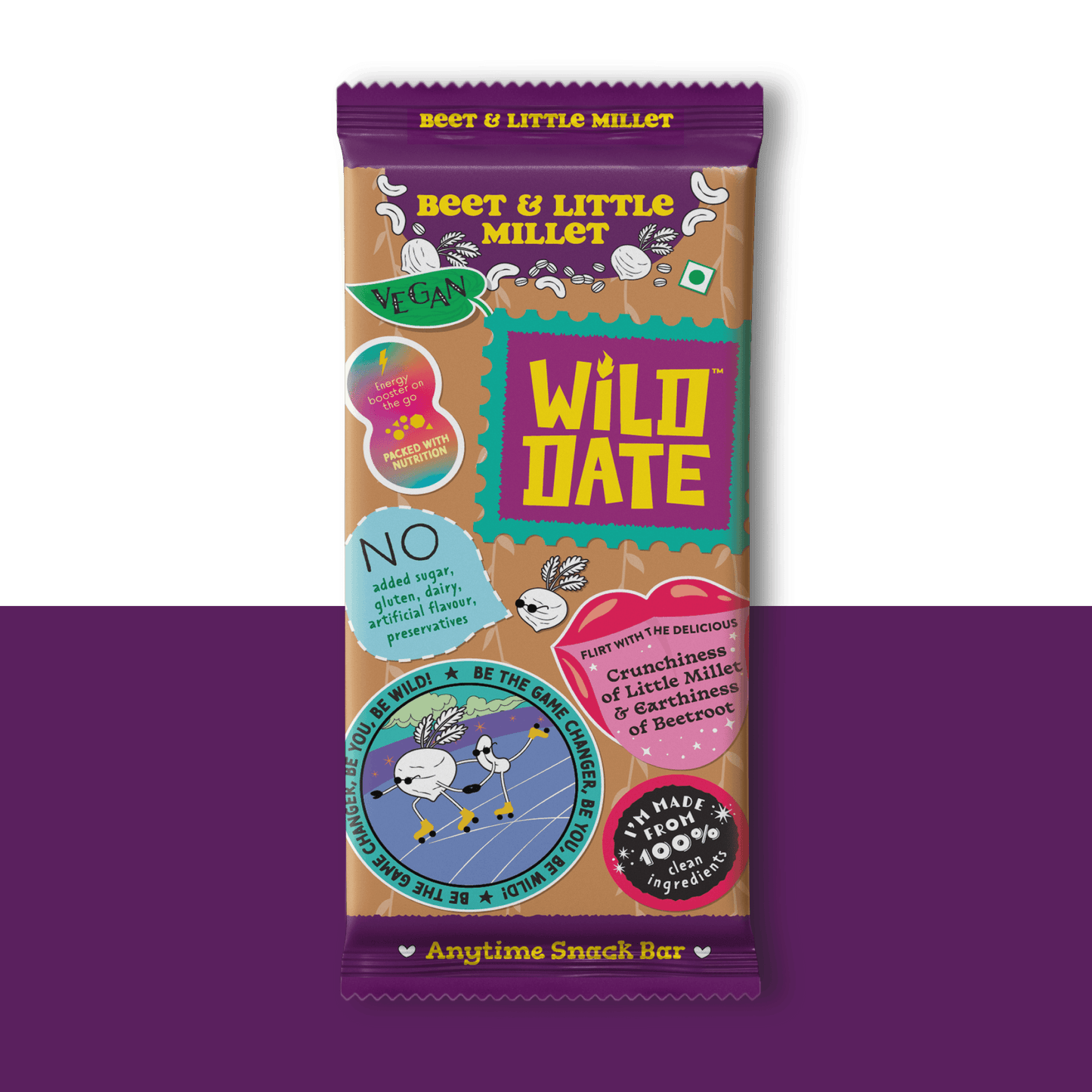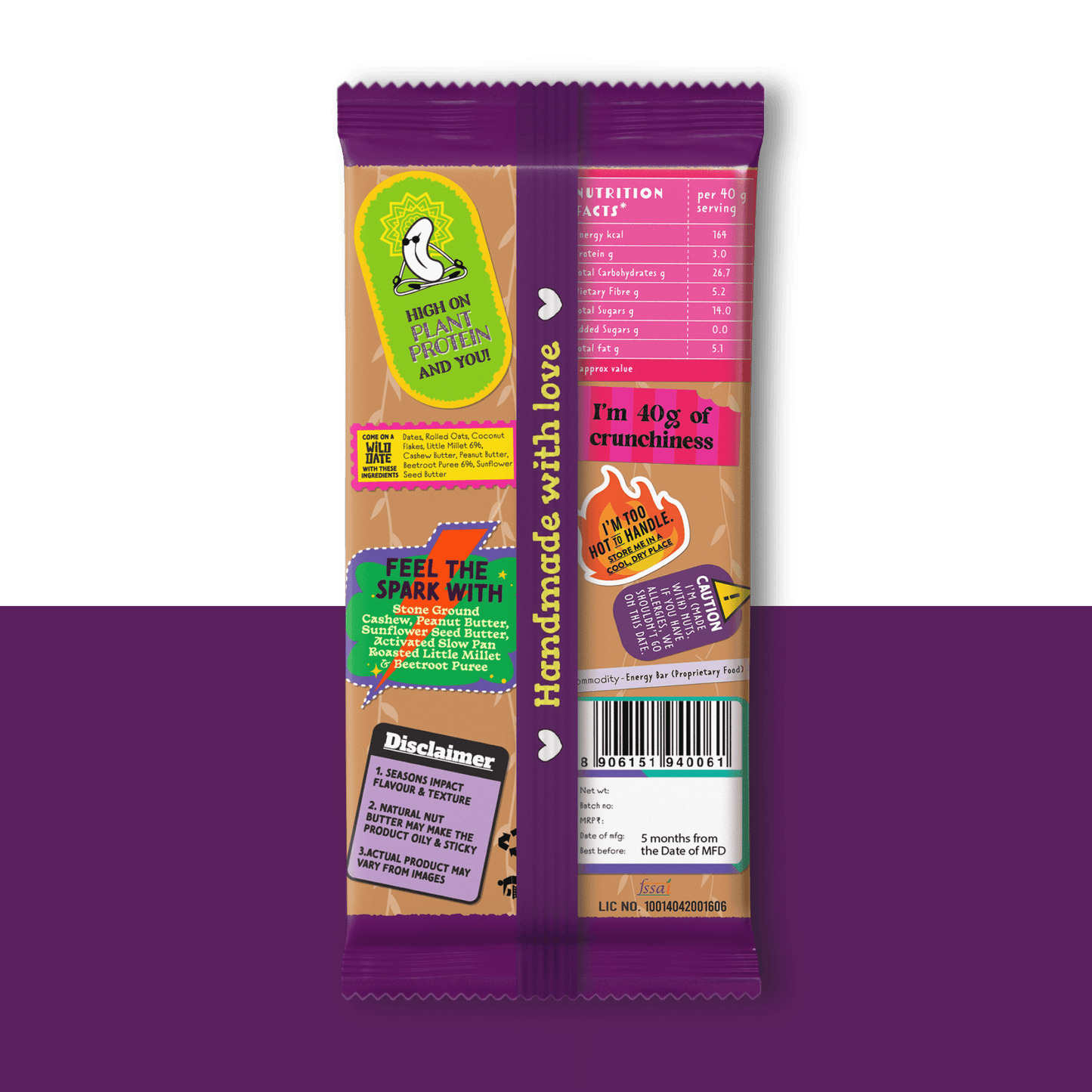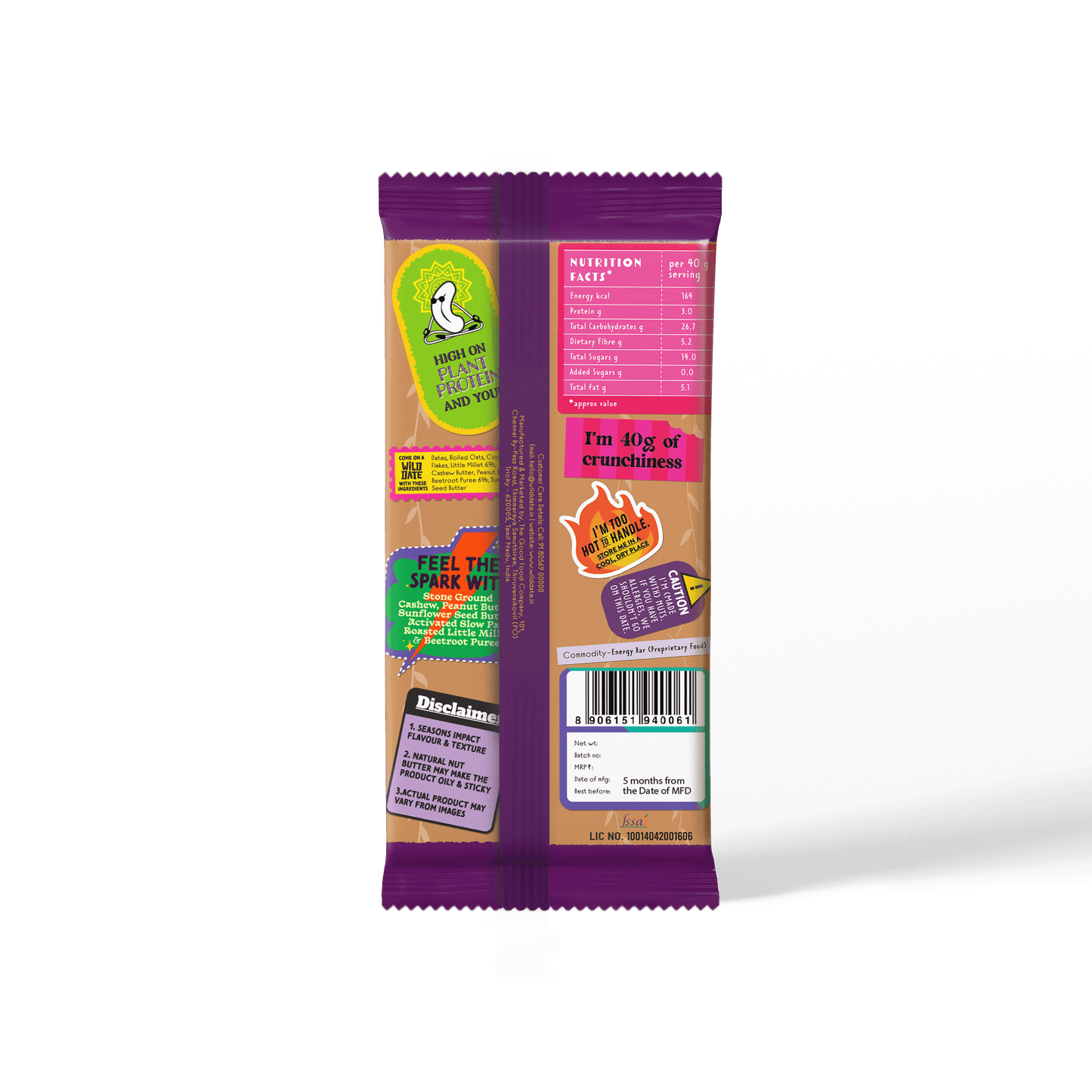 Ingredients
CHOCO
Almonds
Pumpkin Seeds
Sunflower Seeds
Cashew
CHERRY
Everything Natural
I'm a slippery one to pin down ... I have a natural oiliness because I'm full of natural nut butters instead of emulsifying agents.

Give me your love and you'll make me melt ... The only cocoa butter in me is all natural, which means I can melt at body temperature. Handle me with care!

Be kind to me, I'm soft inside ... I don't have any bad binding agents like gelatine or guar gum, so i'm pure goodness for you to love!
THIS COULD BE MORE THAN A ONETIME THING…
I COULD BE ON YOUR DOORSTEP WHENEVER YOU NEED ME, PICK YOUR SUBSCRIPTION AND LET'S MAKE THIS A REGULAR THING.
PICK YOUR WILD DATE

Pick one tasty treat or pick and mix

HOW OFTEN, HOW BIG & WHERE

Fortnightly or monthly? We're here to indulge you on your terms!

ENJOY YOUR WILD DATE

Our treats delivered to your door and packed full of goodness
Worth a try!
Clean list of ingredients, healthy and unique combinations.
Best Vegan Bar
These Vegan Bars are very nice in taste and they have a few flavors which are really nice. The most i liked are Pumpkin & Barnyard Millet and Beet & Little Millet they are really nice in taste and its 100% healthy no sugar and no essence.
I also liked the rest of the products