Coconut Almond Ball with Peanut Butter Filling
9 hunger busters in a pack
Regular price
Sale price
₹

315.00
Unit price
per
Sale
Sold out
(Inclusive of all taxes)
Snack on me to get the benefits from my Wild-Honey, Peanut Butter, Rolled Oats, Almond Flakes, Coconut Flakes, and Cocoa. My potassium boosts your athletic performance, so that you can just keep on going … and so can we.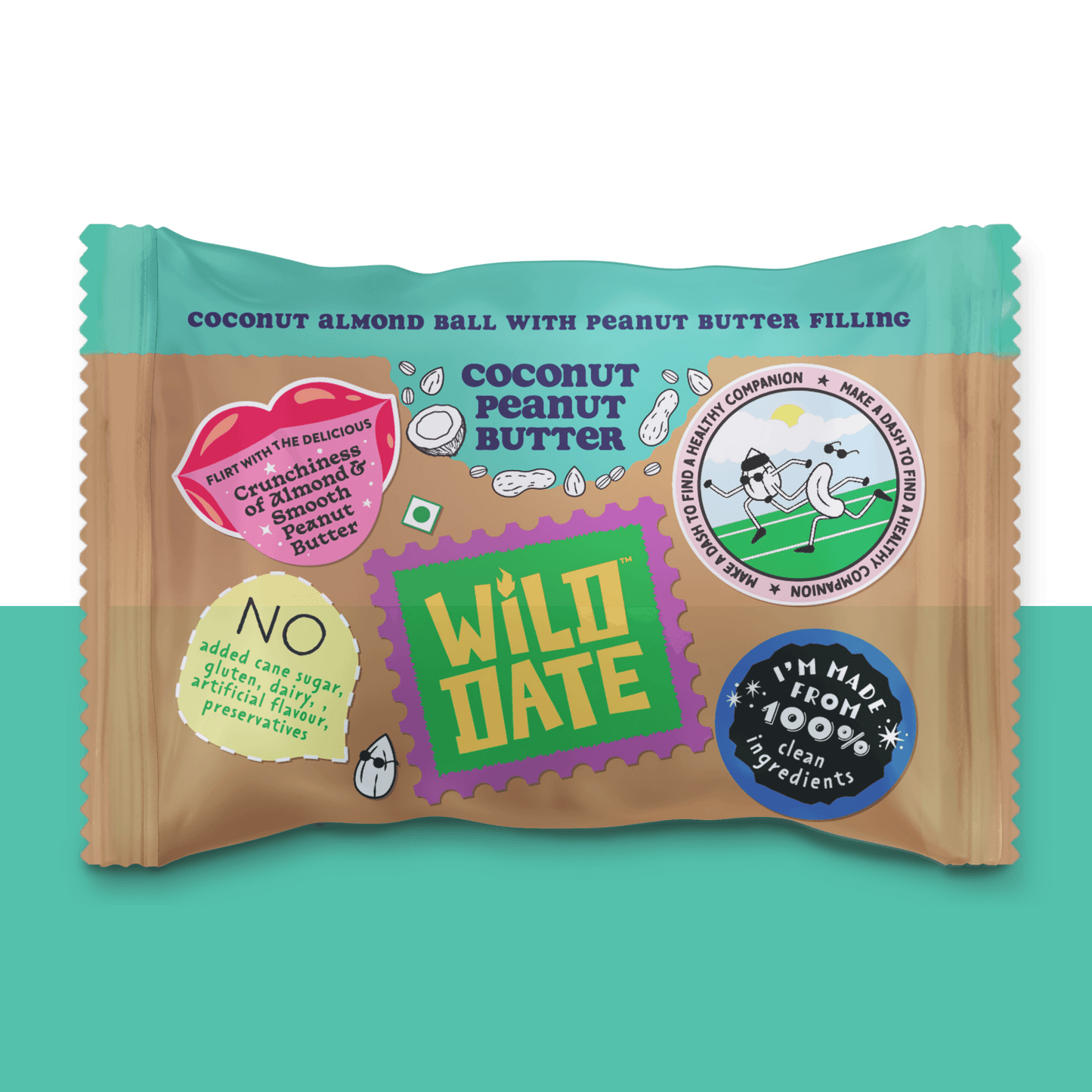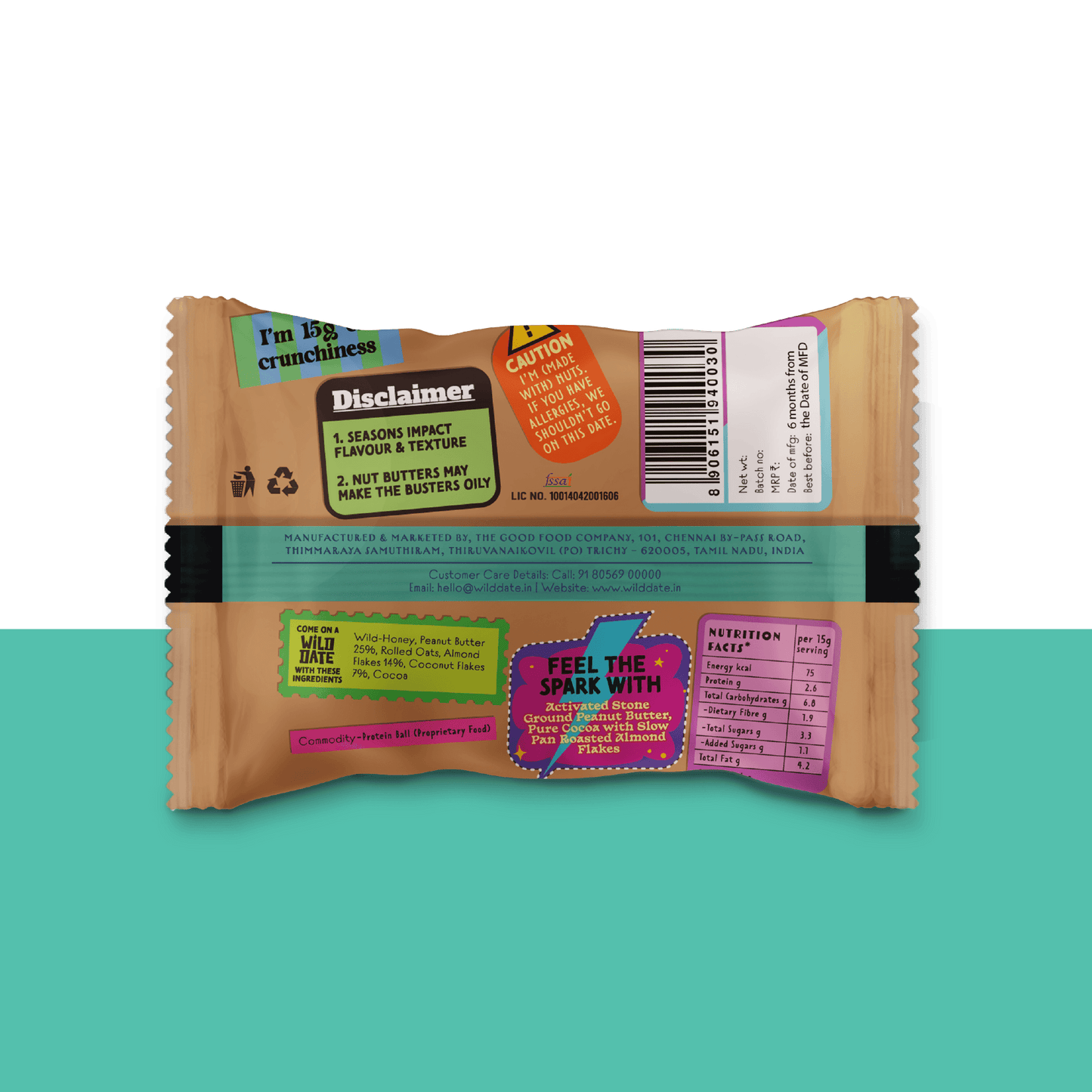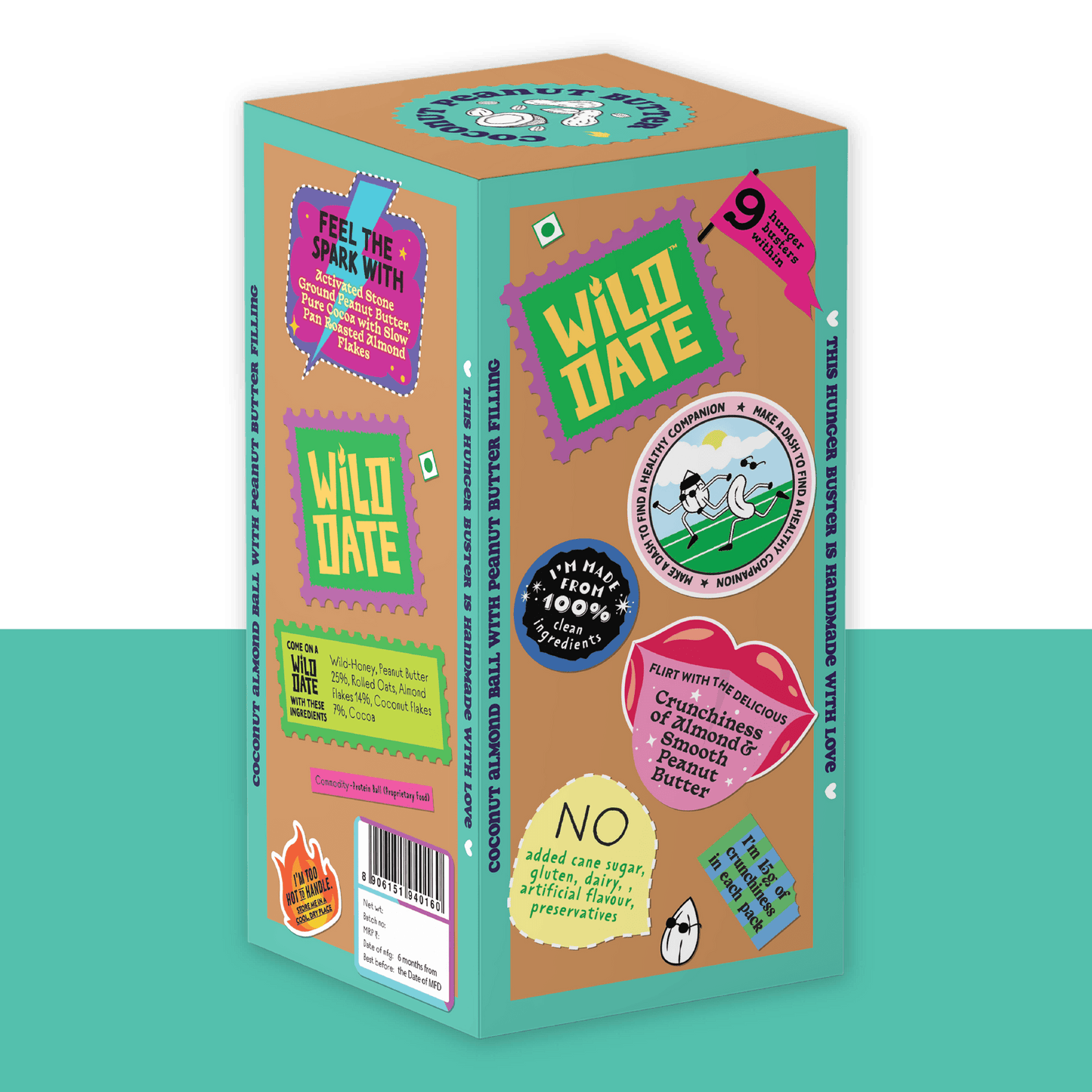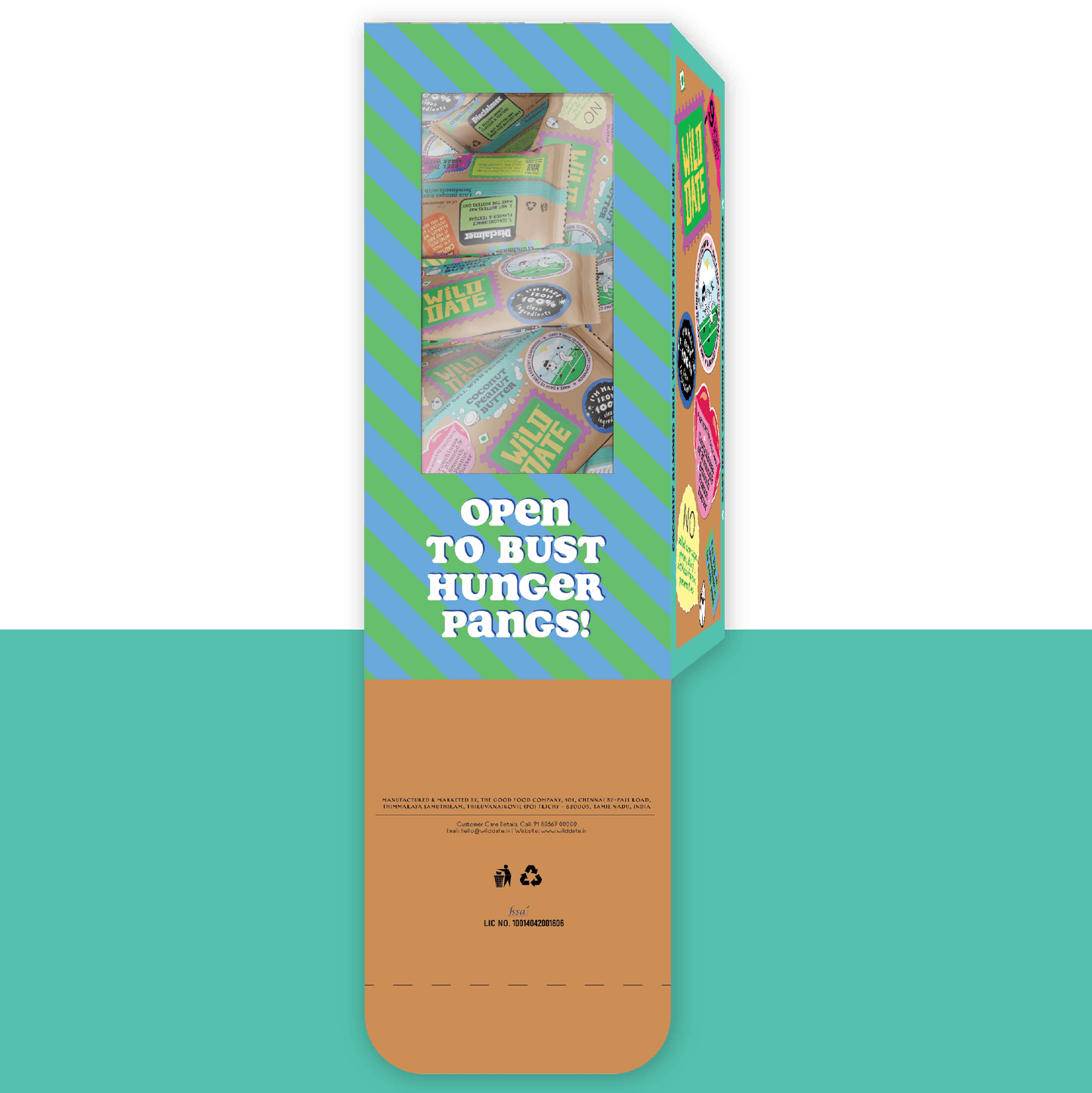 Ingredients
Wild-Honey
Peanut Butter
Rolled Oats
Almond Flakes
Coconut
Flakes
Cocoa
Everything Natural
I'm a slippery one to pin down ... I have a natural oiliness because I'm full of natural nut butters instead of emulsifying agents.

Give me your love and you'll make me melt ... The only cocoa butter in me is all natural, which means I can melt at body temperature. Handle me with care!

Be kind to me, I'm soft inside ... I don't have any bad binding agents like gelatine or guar gum, so i'm pure goodness for you to love!
THIS COULD BE MORE THAN A ONETIME THING…
I COULD BE ON YOUR DOORSTEP WHENEVER YOU NEED ME, PICK YOUR SUBSCRIPTION AND LET'S MAKE THIS A REGULAR THING.
PICK YOUR WILD DATE

Pick one tasty treat or pick and mix

HOW OFTEN, HOW BIG & WHERE

Fortnightly or monthly? We're here to indulge you on your terms!

ENJOY YOUR WILD DATE

Our treats delivered to your door and packed full of goodness
It tastes so good. Love it.
Good taste. I recommend this to all. Must try.
So happy to have found something that is delicious, healthy and easy to carry! Wild date hunger busters is my go to snack for a really quick bite, without any guilt.