Butter Walnut Granola
1 granola in a pack
Regular price
Sale price
₹

275.00
Unit price
per
Sale
Sold out
(Inclusive of all taxes)
I might be classy, but I'll still bare all if you need me to … look underneath and I have Wild-Honey, Rolled Oats, Almonds, Walnuts, Coconut Flakes, Cinnamon Powder and Salt. Your heart will go on and on …. Because I promote heart health with my healthy fats.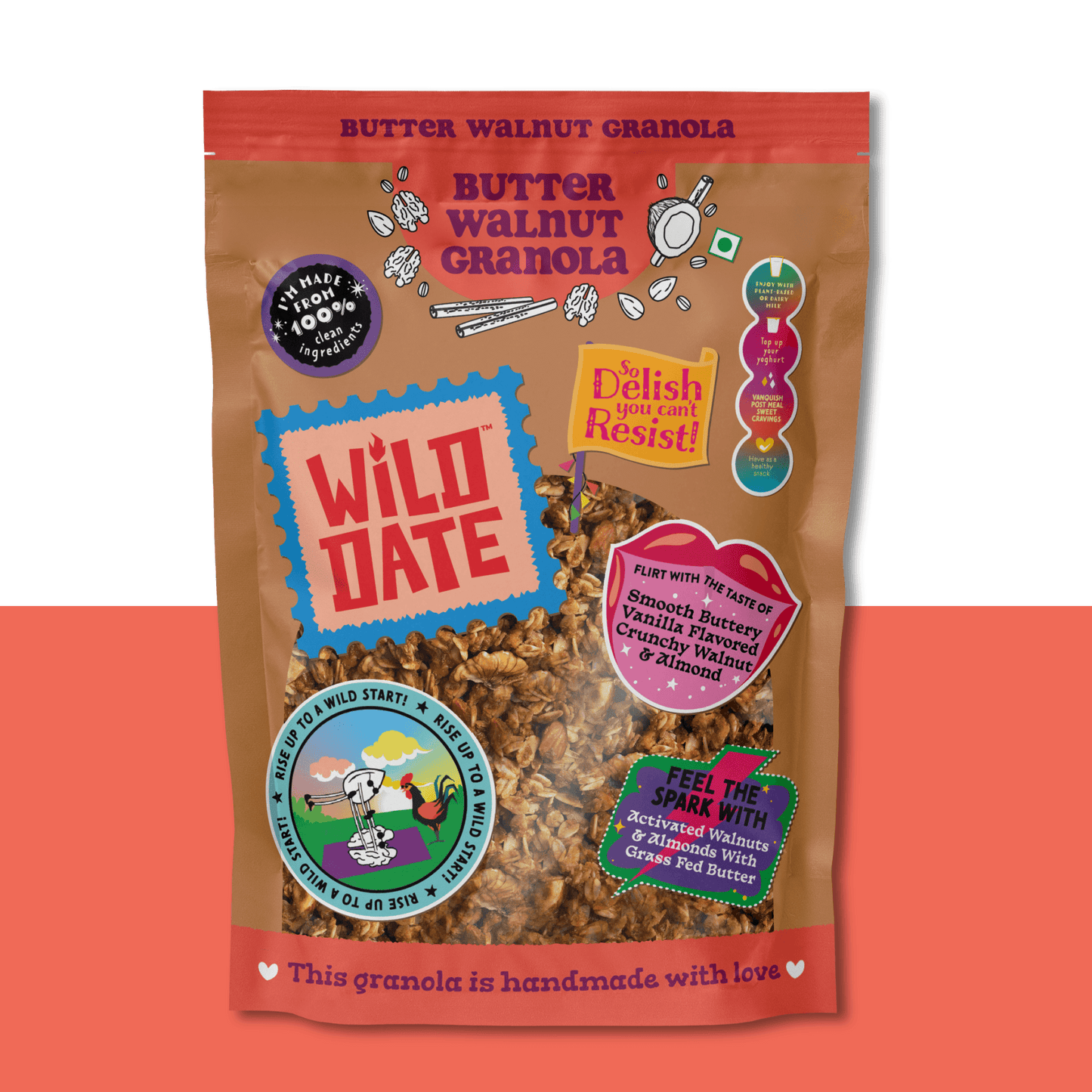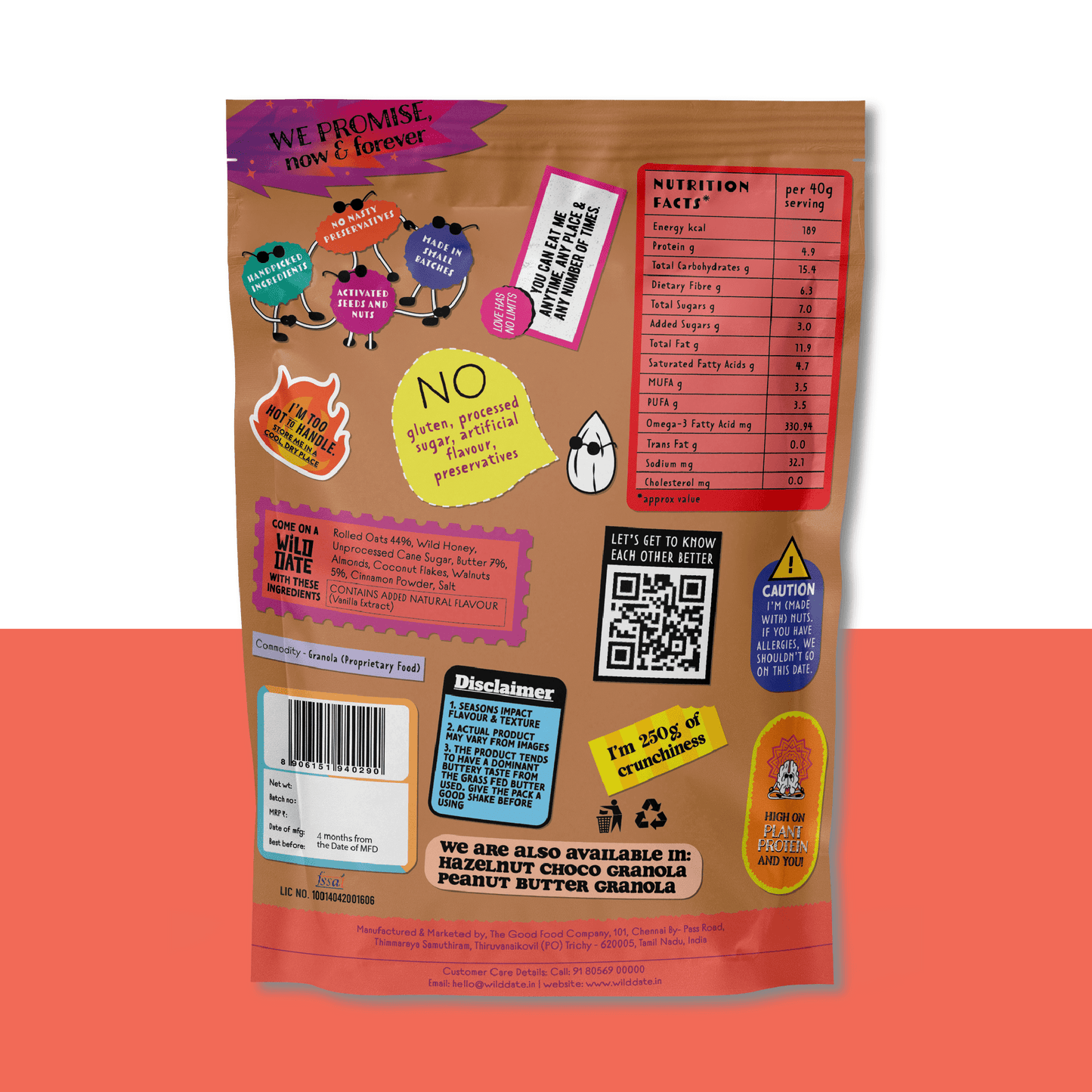 Ingredients
Wild-Honey
Rolled Oats
Almonds
Natural Vanilla Extract
Walnuts
Cinnamon
Powder
Coconut
Flakes
Butter
Everything Natural
I'm a slippery one to pin down ... I have a natural oiliness because I'm full of natural nut butters instead of emulsifying agents.

Give me your love and you'll make me melt ... The only cocoa butter in me is all natural, which means I can melt at body temperature. Handle me with care!

Be kind to me, I'm soft inside ... I don't have any bad binding agents like gelatine or guar gum, so i'm pure goodness for you to love!
THIS COULD BE MORE THAN A ONETIME THING…
I COULD BE ON YOUR DOORSTEP WHENEVER YOU NEED ME, PICK YOUR SUBSCRIPTION AND LET'S MAKE THIS A REGULAR THING.
PICK YOUR WILD DATE

Pick one tasty treat or pick and mix

HOW OFTEN, HOW BIG & WHERE

Fortnightly or monthly? We're here to indulge you on your terms!

ENJOY YOUR WILD DATE

Our treats delivered to your door and packed full of goodness
Unlike many similar products, which are coated with insane levels of sugar, in one way or the other, this came as a very pleasant surprise.
I ordered this Wild Date product to try and see if it was indeed what it was promised to be.
And I was glad to find, it was :)
Being allergic to gluten, this is a life saver for me.
It tastes really good and the crunchy texture along with almond milk feel like bliss.
Would recommend to everyone!
Crunchy and tasty with good packaging.